Head for the Med! 2016
INTERNATIONAL ENGLISH SPEAKING AA CONVENTION
TOSSA de MAR – COSTA BRAVA, SPAIN
Wednesday 12th-Sunday 16th October, 2016
theme - "Love and Service"
I am responsible … When anyone, anywhere, reaches out for help,
I want the hand of AA always to be there. And for that, I am responsible.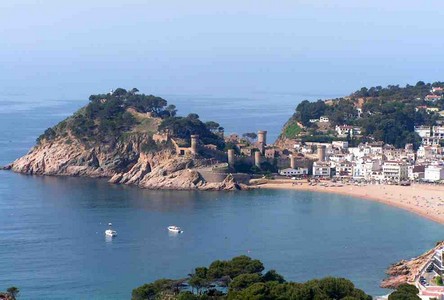 · 4 Star Golden Bahia Hotel, Av. Puerto Rico 29 ·
Tel (34) 972-343130, Fax (34) 972-340640
E-mail: bahiadetossa@goldenhotels.com  Website: www.goldenhotels.com
Make bookings direct to the hotel from 19th March.
Arrival airports: Girona (GRO) or Barcelona (BCN).
Costa Brava Convention Committee Contacts:
Telephone:  Sandi - 0044 7814 522 068 · Denis 0044 71812 1763
E-mail:Spain: mike@aaspain.org - UK: sandiaarvold@gmail.com ,